Like poetry, baseball is a kind of counter culture. The (optional) isolation from the outside world (which I often opt for); the idleness about which—and out of which—so many poems are written or sung: I see this state of mind as a blessing.--quote from essay by Fernando Perez .Poetry Foundation.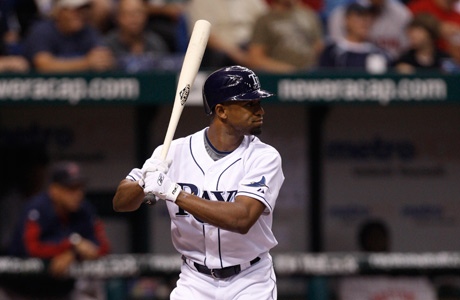 Michael Kruse of the SPT writes, "
There's a piece in this month's Poetry magazine written by Tampa Bay Ray Fernando Perez
." ... "The Rays drafted him in 2004.
He runs fast and he switch hits and he was the team's minor league player of the year last year before getting called up to the majors in late August. He hit a home run at Yankee Stadium with his parents watching. He scored the winning run in Game 2 of the American League Championship Series against Boston."
Poetry